Window Cleaning
No job is too small or too big. If it's made out of glass, we can clean it!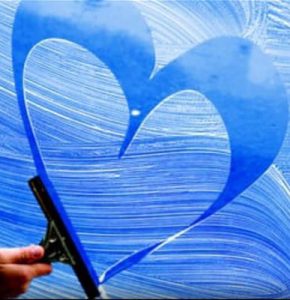 Don't risk your own safety trying to do your own residential window cleaning in Kansas City. Save yourself the time, stress and hassle. Let us get those tough to reach places with our professional equipment and friendly staff.
Whether admiring your own front lawn or looking out the office window it feels good if it's a clean window. We've never met anyone who doesn't appreciate a window so clean you don't notice it's there. But be honest with yourself, who has the time (and lack of a fear of heights) to do their own window cleaning in Kansas City these days?
High, hard to reach windows? We can handle all of your window cleaning needs. Contact us today for a FREE quote.
Contact The Deep Cleaners today to receive an estimate for your Kansas City area window cleaning needs!
(913) 957-2001 (816) 895-4865 (636) 856-5008
---
---

GET UPDATES
No charge. Unsubscribe anytime.